Skip to main content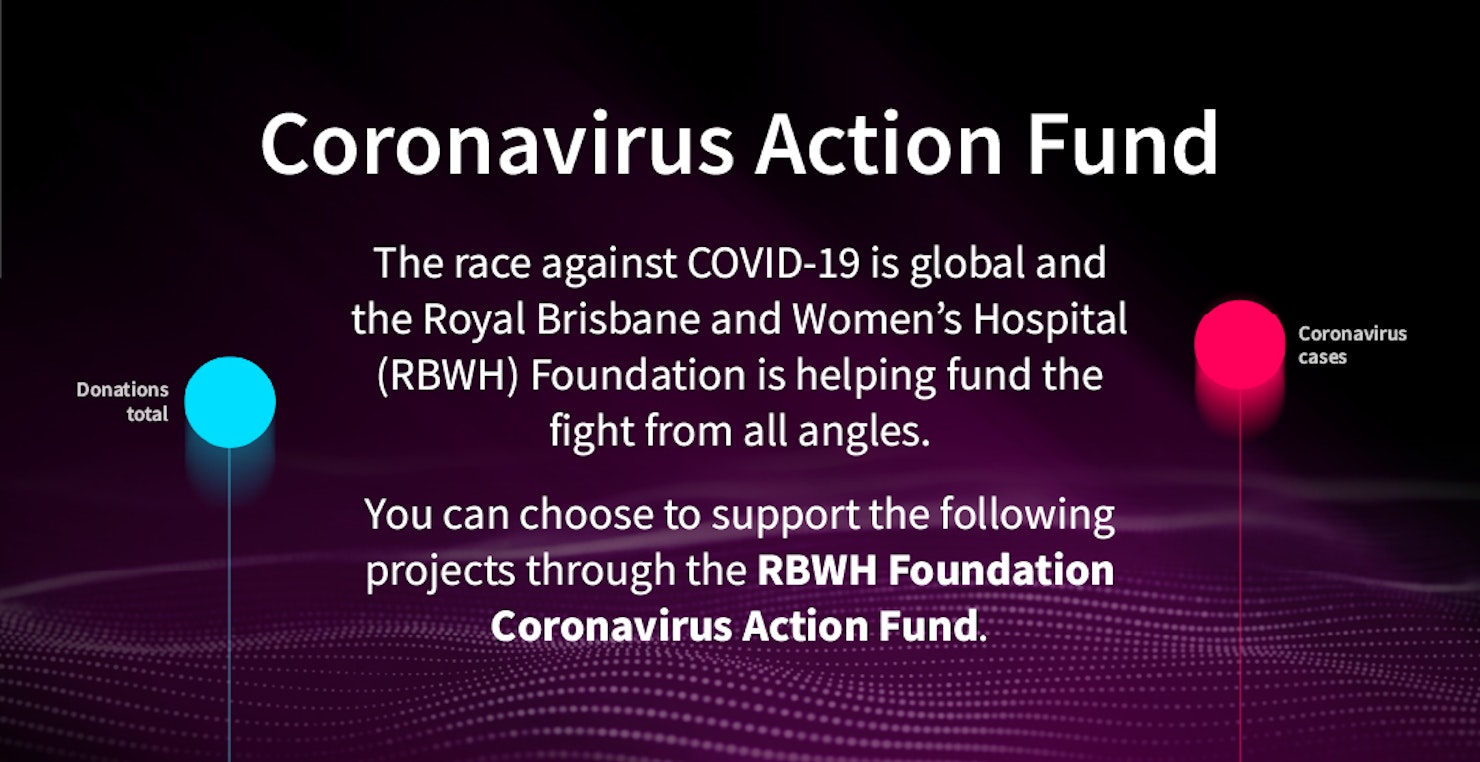 Potentially lifesaving research

The RBWH is the state's largest teaching hospital, home to many of the world's greatest medical researchers and scientists. Your funds will help ensure they can continue to break new ground amidst the COVID-19 outbreak.
COVID-19 preventative measures

With the development of a COVID-19 vaccine likely to be 6 to 18 months away, the importance of preventing its spread cannot be underestimated.
Support our frontline health workers

Show your appreciation to frontline health workers who are providing the very best care during this crisis. Send a message of thanks, cover a cab charge, or even pay for their parking.
Double your Support

Keith and Glenda Drake are business people and great-grandparents who have spent their life working hard and growing a nest egg for their family, all while caring for theirr
If you wish to make a direct deposit (non-direct deposit transactions may incur third party fees) discuss your donation or require any additional information, please contact Nadeyn Barbieri, Philanthropy Manager. Call 0410 011 446 or email n.barbieri@rbwhfoundation.com.au
100% of all donations to the RBWH Foundation will go directly toward these research or hospital support projects.
All donations over $2 are tax-deductible. If you are unable to donate during this difficult time, please share the RBWH Foundation Coronavirus Action Fund with friends and family.